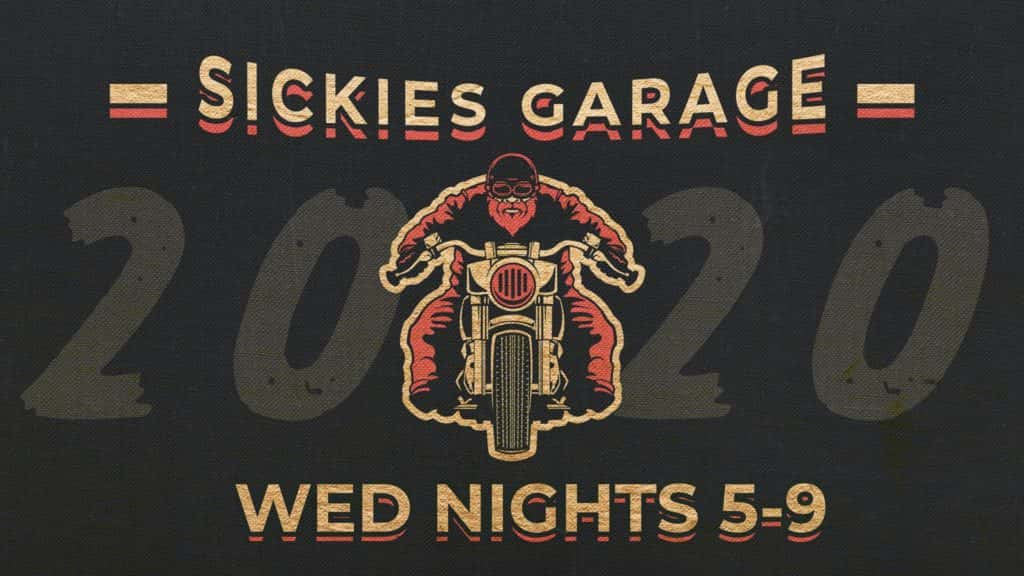 Join us for "Bike Night" at Sickies Garage every Wednesday night from 5-9pm.  This is our 4th annual party.  That's right, not even a global pandemic could stop this Black Hills area event.
All Summer long see the best bikes in South Dakota.  We're talking tons of fun, beer and great prizes.  Including a $200 gift card to Deadwood Custom Cycles–given away every week! The more times you attend, the better the odds of winning prizes! Your bike could even be crowned the "Bike of the Week," and get you sweet trophy from Vanway Trophies, plus $25 to Sickies Garage!
So tell and text your friends…Sickies Garage Bike Night back! We'll see you and your crew this and EVERY Wednesday night from 5-9pm at Sickies Garage!