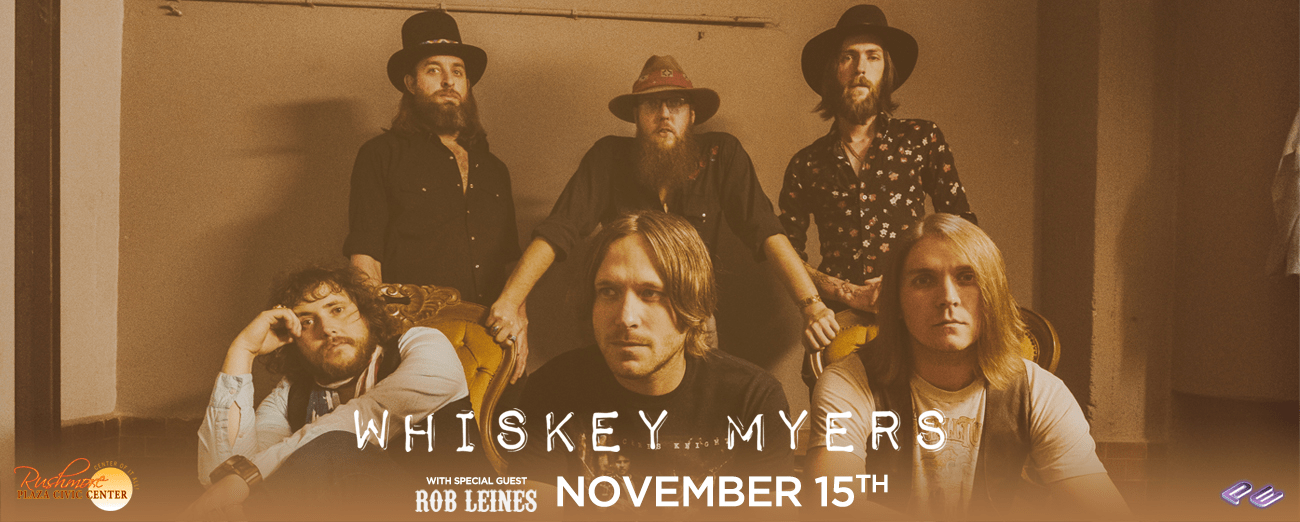 Whiskey Myers is coming to the Rushmore Plaza Civic Center on Friday, November 15 with special guest Rob Leines. Tickets are available now HERE. Plus, KICK 104 has your chance to win FREE tickets! Guaranteed times to win:
Monday 10/21: 1-2pm
Tuesday 10/22: 4-5pm
Wednesday 10/23: 10-11am
Thursday 10/14: 5-6pm
Friday 10/15: 2-3pm
"You can tell when somebody is faking it," says Cody Cannon, lead singer and guitarist of Whiskey Myers, "and you can tell when it's real." This kick-ass band has been steadily building a devoted following with its gritty authenticity, and with their self-titled fifth album, they're posed to explode.
Each one of the releases from Whiskey Myers has been bigger and bigger – following their break-out third album, 2014's Early Morning Shakes, their most recent record, Mud, climbed to No. 4 on Billboards country c hard in 2016. And that was before the group was featured in Kevin Costner's TV series Yellowstone in 2018 (not just on the soundtrack, but on screen, performing in a bar), which propelled the bands entire catalog into the Top 10 of the iTunes country chart.