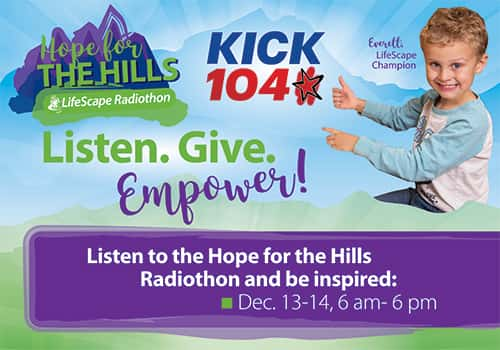 Because of awesome listeners like you, last year KICK 104 was able to help raise over $40,000 for the inaugural Hope for the Hills Radiothon for LifeScape.
On December 13th & 14th, KICK 104 will participate in the 2nd annual Hope For the Hills Radiothon for LifeScape. In addition to the great music you're used to hearing on your favorite station, you'll be inspired by children with disabilities supported by LifeScape. You'll hear wonderful stories and have the opportunity to donate your own gifts to help kids with disabilities in western South Dakota. 100% of funds stay local!
If you can't wait to help out this incredible organization, please CLICK HERE to DONATE NOW!
Thank you from LifeScape & KICK 104!