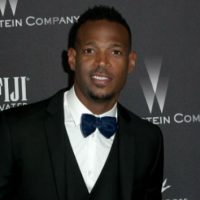 Getty Images/Tommaso Boddi(LOS ANGELES) — Netflix has released the the first official trailer for the new Marlon Wayans comedy, Naked.
In the one-minute clip, Wayans is seen stuck in time as he repeatedly wakes up naked in an elevator. According to streaming service, Wayans plays groom-to-be Rob Anderson, a happy-go-lucky man who is set to marry Megan, the woman of his dreams, played by Regina Hall. After a night out on the town with his best man, Rob finds himself naked in an elevator, and is forced to repeat the same day over and over.
The film, set to be released this summer, is a remake of the 2000 Swedish comedy Naken, but also borrows heavily from the 1993 classic Bill Murray film, Groundhog Day.
Naked will be available globally on August 11.
Copyright © 2017, ABC Radio. All rights reserved.