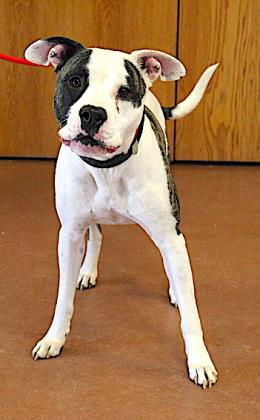 My name is Thor and I'm a pit bull mix. My breed is full of dependable, good-natured, loyal companions. We're very athletic and need a good amount of exercise to keep our muscles toned! There's a pretty big stigma that goes with my breed and even though people think I'm a bad dog because of my breed, I promise I have a lot of love to give! However, because of public/media prejudice, every American Pit Bull Terrier should be trained through at least basic obedience and always leashed outside of his yard. Every well-behaved Pit Bull seen on the street can help counteract anti-breed sentiment!
I have a very protective personality so I'd be best as the only dog in a home.
If you think I'd be a good fit for your home, come see me. I'm already neutered and ready to go home with you today!